Category
Month
Keyword
Find on our Youtube channel the recordings of previous events
View recordings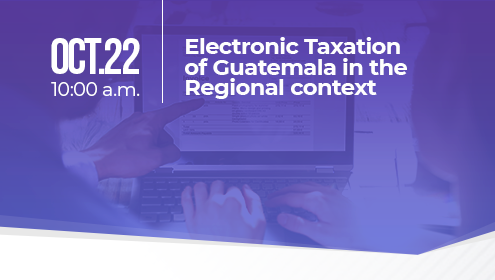 Electronic Taxation of Guatemala in the Regional context
The tax authorities at the international level are working on developing and optimizing electronic tools that allow them to carry out their collection and inspection processes in an agile and automated manner.Guatemala is advancing in this sense through the implementation of technological and digital tools based on procedures implemented in the countries of the Latin American region.Come with us to share with you the current situation and the expectations of the path that taxpayers in Guatemala will have to follow, as well as the technological experiences that have been implemented in the region in order to meet the requirements of the tax authorities.
Thursday October 22, 2020
10:00 a.m.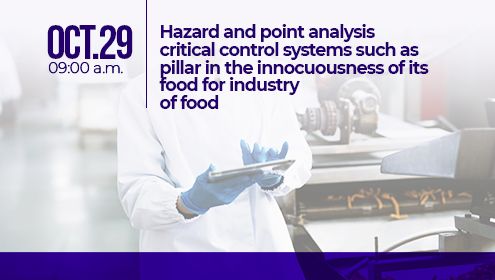 Hazard and point analysis critical control systems such as pillar in the innocuousness of its food for industry of food
Introduction to how Hazard Analysis and Critical Control Points as a system can help you ensure the safety of your food with the support of 3M solutions.
Thursday October 29, 2020
09:00 am